MORE GROWTH
MORE MEANING
MORE JOY

Transform the blocks holding you back, get clarity on your vision, and start fulfilling your potential
BOOK A CALL
Stuck? Gain instant clarity and take action towards your goals today
FREE CLARITY TOOL
"I CAN'T TELL YOU WHAT A CHANGE, WHAT AN IMPACT, IT HAS HAD ON MY LIFE."
"Elisa helped me change my mindset in the space of a month. The transformation I experienced, I can't even put into words. She gave me the strategies & tools I needed to overcome the blocks I was facing and I still use them to this day. I can't tell you what a change, what an impact it has had on my life."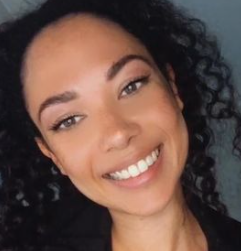 ELLE BROWN
Director, Hexx Digital
"If you are committed to change and grow, Elisa's love and light will show you the way."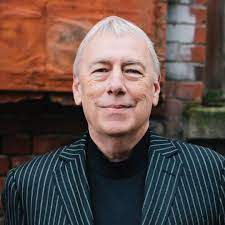 WILL KEIPER
Co-Author of 'The Leader and The Coach' (with Steve Chandler), former NYSE and NASDAQ CEO, lawyer
"Elisa seemed to know what I needed help with in my business more than I did. After working with Elisa, I became a better leader and was able to put systems in place to get my employees on the same page. We also worked on streamlining my brand - Elisa is a genuis with words and completely understood what tone and vision I had for my business. I was so happy, I worked with her again."


CASIE ANACONA DOBBS
Co-Founder Kuxtal Market
"My business and life are unfolding in ways I never saw possible or even knew I desired. Before I was lost, stuck, stagnant, unsure of myself and lacked confidence. Now I have greater self-belief, increased confidence, direction and am stepping out of my comfort zone doing things I only dreamed about before"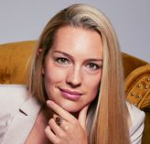 CHRISTIE LOUISE
FreeMind Therapist
"I am a successful professional and recently added coaching to my resume. I wanted to put a course into the world. Elisa was masterful at challenging me, asked me to dig deep and encouraged me to think outside of my perspective. She offered the structure and accountability I didn't even know I needed. She pulled out the best I have to offer, not only for others but for myself.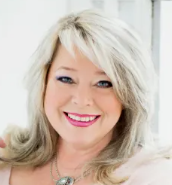 DR KIM SHARP
Chiropractor & Life Coach
"In ONE session alone, Elisa was able to extract something (that had been holding me back for years). I thought it was related to my business, but actually it was not that at all. It was one of those 'ah-ha' moments people talk about.
If you haven't been coached by Elisa, you have to be coached by Elisa!"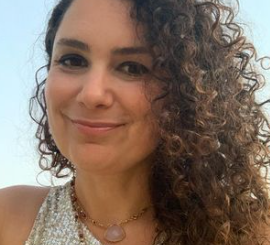 MAIA BARG
Emotional Intelligence Trainer